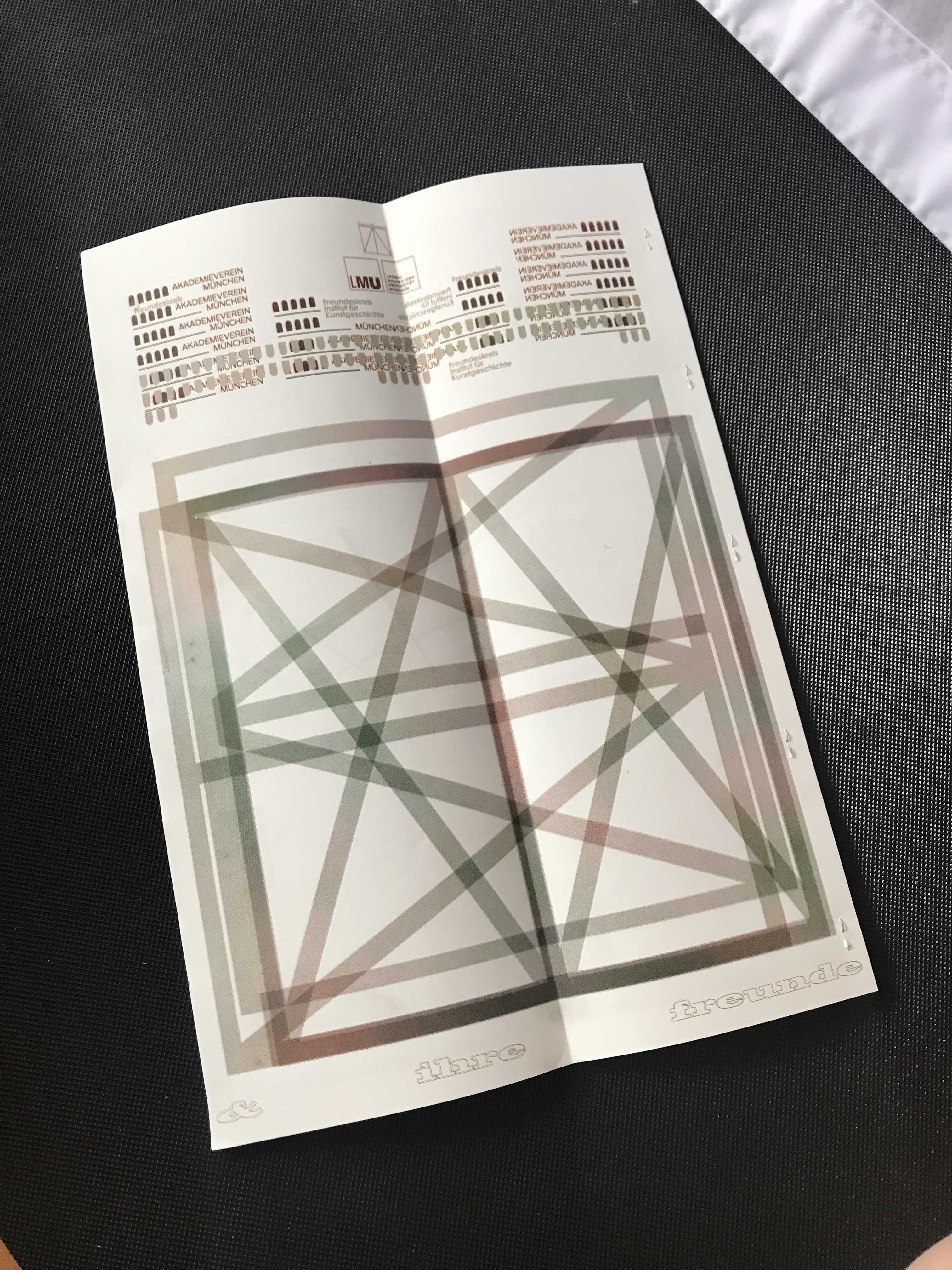 colophon No. 1: Display

Academy of Fine Arts Munich, Institute of Art History LMU Munich

,

2021

(Colophon)
colophon - Magazin für Kunst und Wissenschaft is the outcome of a collaboration between the Institute of Art History of LMU Munich and the Academy of Fine Arts Munich. Within the framework of a cooperative seminar, students from both institutions developed contributions under the direction of Magdalena Becker and Niklas Wolf. Accompanied by texts from various young writers and graphically designed by students of the print workshop of the Academy, the first issue is dedicated to questions of display.
Further issues of the magazine will be published semi-annually with a different thematic focus.
Editors Magdalena Becker / Niklas Wolf
Contributions Mascha Salgado de Matos / Milan Jack Mulzer, Philomena Härdtlein, Zakirah Rabaney / Nora Reitelshöfer, Sonnja Genia Riedl / Johannes Neumaier, Shueh Oberschelp / Hannah Goetze, Maria Rüegg / Rachel Fäth, Sina Mendler / Kay Yoon, Alexandra Avrutina / Anina Stolz, Ginger Möller / Kilian Bergmann, Pauline Stroux / Lisann Lechtermann, Regine Ehleiter, Zainabu Jallo, Christopher A. Nixon, Alexandra Weigand.
Language is German
Graphics+print Andre Bagh, Oliver Haussmann, Anina Stolz
3c riso-printed, stapled and folded on 15 x 42 cm, numbered edition of 500
ISBN: 978-3-947250-40-0
* According to the §19 UStG we are not required to charge German sales tax (small business) / Keine Ausweisung der Mehrwertsteuer gemäß §19 UStG (Kleinunternehmer)