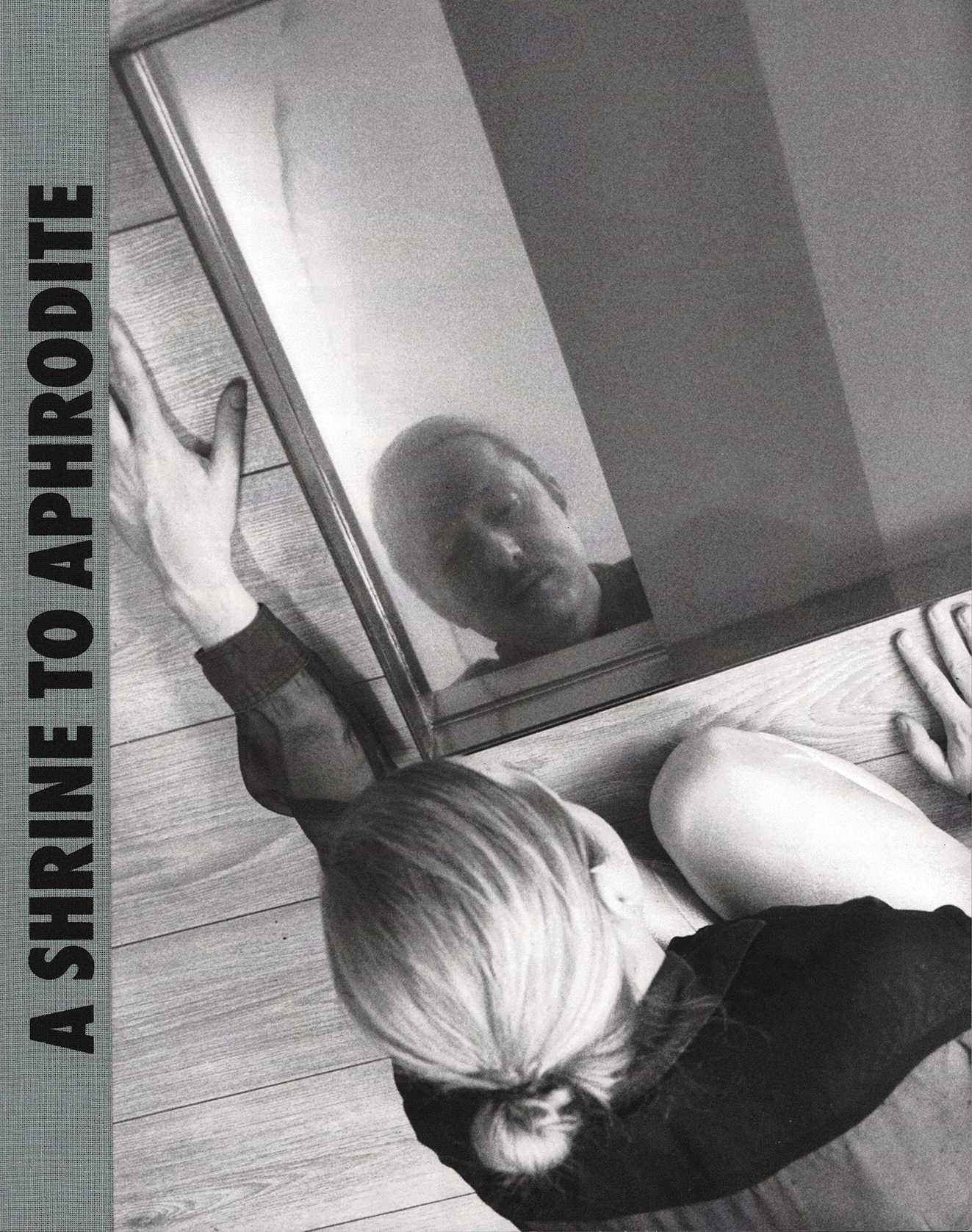 The human body is a central focus in Philipp Gufler's mirror painting series. Looking at the work, the spectator is confronted with their own image. To make these works Gufler uses a silkscreen printing technique on mirrored glass in order to produce layers of translucent pigment.
"Gufler's 'mirrorical' art passes through the looking glass; his spaces are traps for the gaze. The reflective surfaces and diaphanous scrims in his oeuvre function as projection screens and as obstacles in games of identification and disidentification; recognition and misrecognition; self-performance and self-alienation."
Sven Lütticken
Concept/Editor: Philipp Gufler
Design: Sabo Day
Text contributions: Philipp Gufler, Sven Lütticken
Photos: Julika Rudelius
Silk screen print: Philipp Gufler at Grafisch Atelier Hilversum
78 p., 1c offset, softcover with linen spine and 16 silkscreen printed mirror papers, glued, 22.6 x 29.7 cm
ISBN: 978-3-947250-51-6
new!
numbered and signed Edition of 150
* According to the §19 UStG we are not required to charge German sales tax (small business) / Keine Ausweisung der Mehrwertsteuer gemäß §19 UStG (Kleinunternehmer)