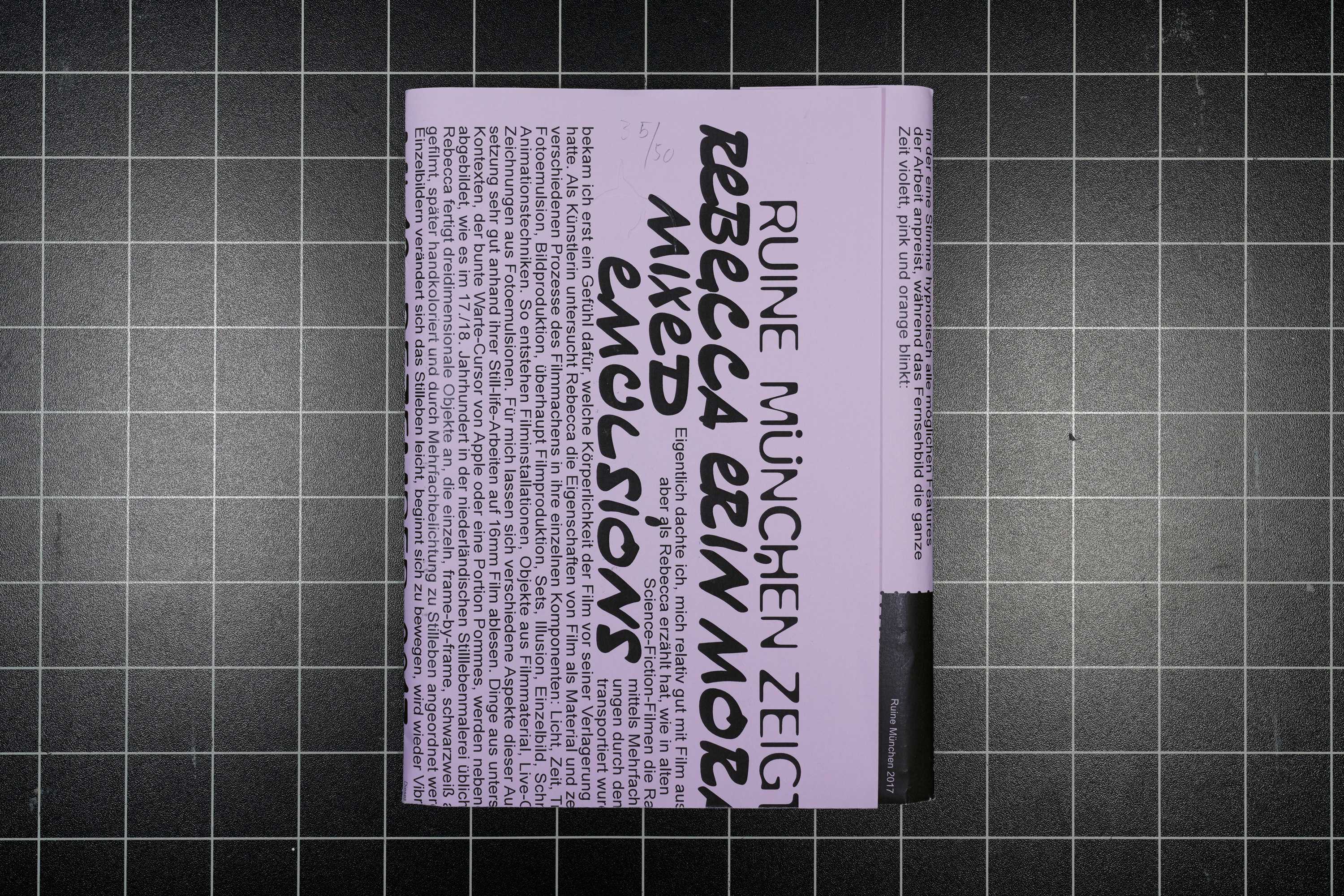 Ruine München zeigt: Rebecca Erin Moran—I'm feeling emulsional
Rebecca Erin Moran is an visual artist based in Reykjavik Iceland. Her work takes diverse forms such as installation, sculpture, performance, and projection. Rebecca Erin Moran was born in 1976 in Greeley in Colorado, USA. After she completed her BFA studies at the School of the Art Institute of Chicago, Rebecca moved and lived in The Netherlands before taking up residence in Iceland in 2005.
Ruine München is an independent/artist-run/not-for-profit exhibition series based in Munich and takes place at least four times per year on various venues. Instead of maintaining a permanent exhibition space we offer respectively one artist a budget for the production of a publication and a corresponding release event. We think of Ruine München as a platform to showcase artistic positions that are not (or to a lesser extent) object-oriented, like text production, research-based and performative practices. Ruine München is being operated autonomously but dependent on voluntary work, the distribution of its publications and the support of the Cultural Department of the City of Munich. Ruine München is run by Jan Erbelding, Johanna Gonschorek, Leo Heinik and Maria VMier.
handmade-emulsions, cyanotype, screen print, ringbinding, 17 x 24 cm
ISBN: --
Only a few copies left!
1st Edition of 50
* According to the §19 UStG we are not required to charge German sales tax (small business) / Keine Ausweisung der Mehrwertsteuer gemäß §19 UStG (Kleinunternehmer)